Creative Sparks Spotted in Houston
This March
Here are 6 more sparks of creative energy from Houston.
Living here drives us all to be more inventive. Not every spark lasts, but we all keep on creating new ideas and solutions.
Need someone to understand why you thrive in Houston? Share this newsletter with them.
Visit us to comment and contribute.
Here's a photo from Hermann Park taken on March 31, 2020: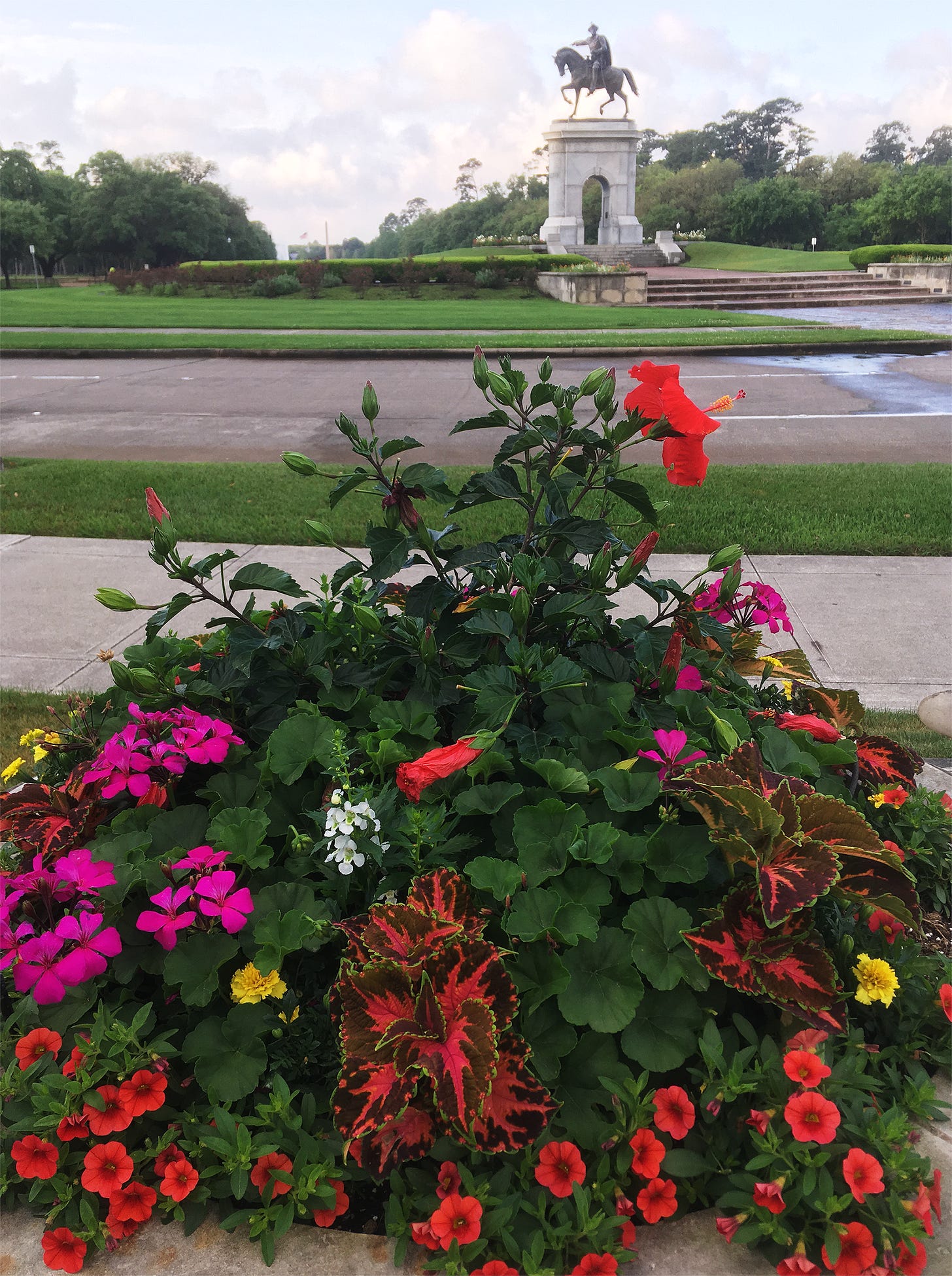 Tout Suite is housed in an industrial space in East Downtown Houston. The cafe offers diverse seating for remote working or meeting friends. The sophisticated menu is eclectic and on trend. The macarons are legendary. Plus they offer excellent coffee drinks, beer and wine… and lots of good Instagram opportunities. See what's inside.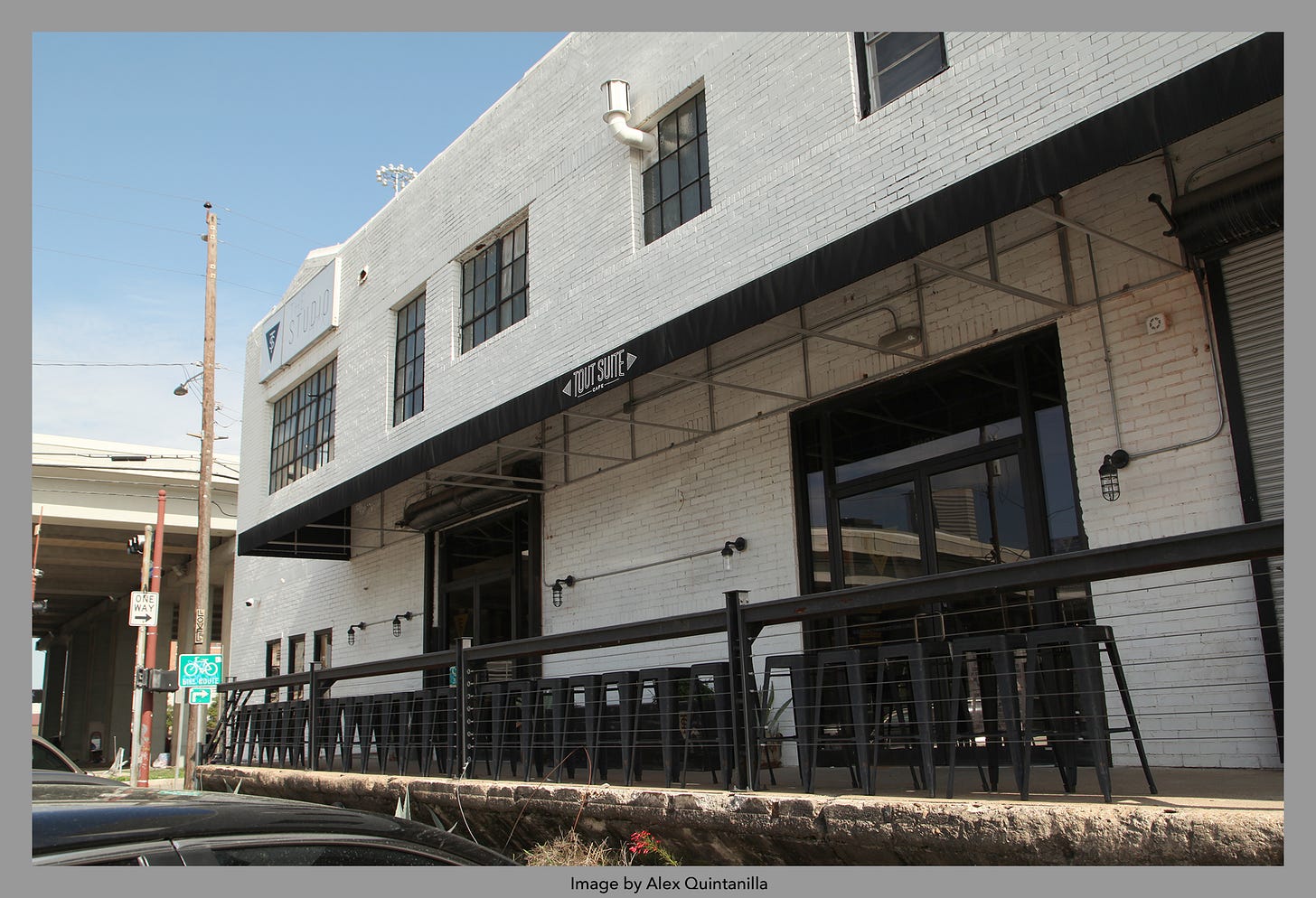 Chloe Dao facts: 1) her parents are Vietnamese but she grew up in Houston, 2) she won the 2nd season of Project Runway, and 3) her first original design was her senior prom dress. Also, she attended UH and HCC but finally graduated from the Fashion Institute of Technology in New York. Why she moved back to Houston: "I researched the retail scene for two years. I was noticing that Houston was finally getting big press in fashion magazines. The market was totally growing, and the fashion scene was growing a little bit more. I decided to move home and open my boutique. The concept of the boutique was a small New York boutique in Houston, Texas."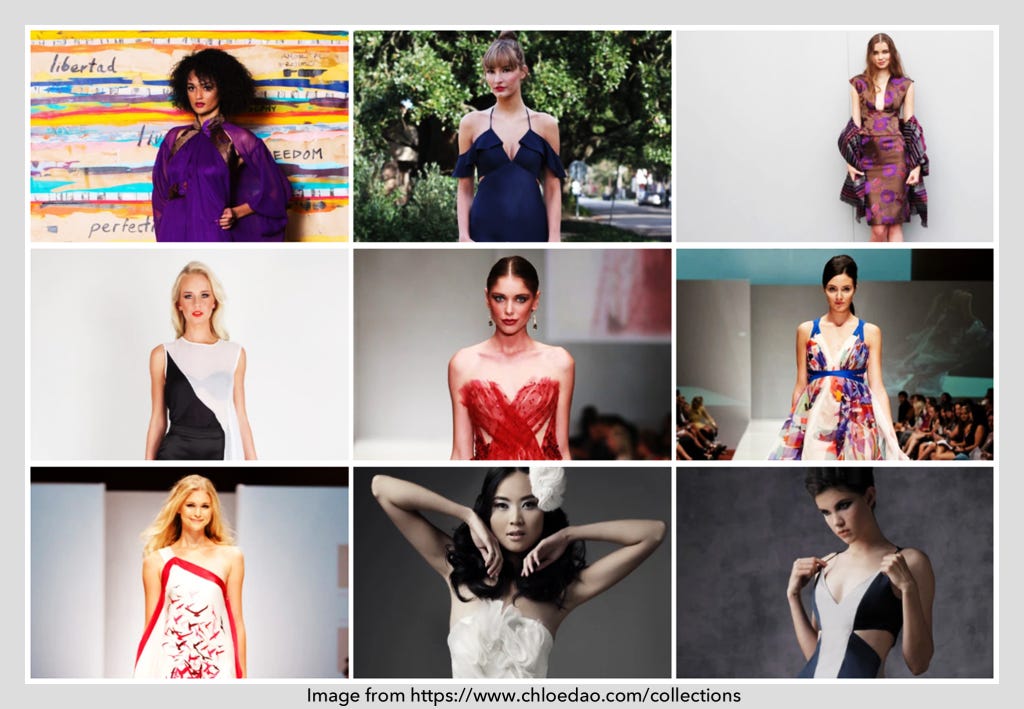 At Lawndale Art Center in the Museum District of Houston, 42 artists have enjoyed a 9-month studio residency since 2007. They also receive $3000 cash and $5000 in direct support of their work toward public exhibition. Applications are available to artists working on the Texas Gulf Coast, and past participants include Hillberbrand + Magsamen and David Politzer.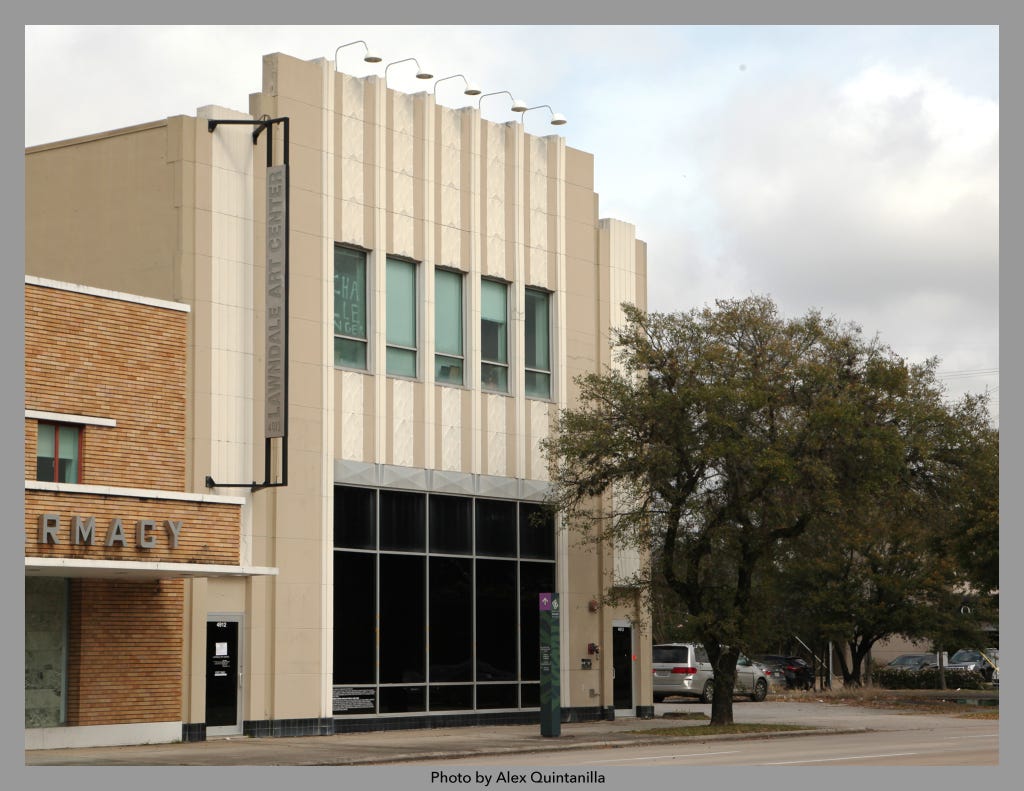 Started in 2014 in Houston, The Next Seed, Inc. created the first online fundraising/investment platform where even non-accredited investors can find opportunities to support local businesses. With their growing team, founders Youngro Lee, Abe Chu, and Bob Dunton continue to develop new tools to fuel growth for entrepreneurs.
Sara's Inn was built in 1898 and expanded in 1980. This striking Victorian bed and breakfast has long been the most popular in Houston. Sara's is nestled in a walkable neighborhood only four miles from downtown, with over 50 restaurants in a one-mile radius. Jihye and John Deveau have furnished it with plenty of Victorian style and modern amenities.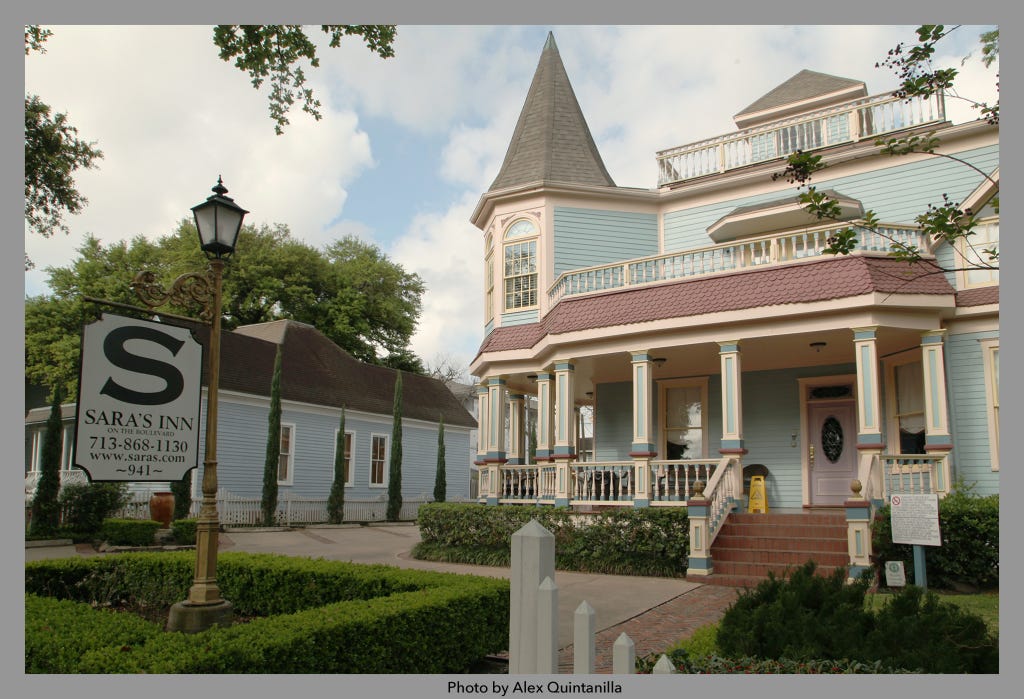 For the Roman Catholic church, the Co-Cathedral of the Sacred Heart in downtown Houston is the chancery for an archdiocese that encompasses 8,880 square miles and has its 1839 roots in Galveston. In 2000, Houston-founded architecture firm Ziegler Cooper was selected to design a new Cathedral that reflects the modern spiritual values of the community. 73,000 square feet of limestone is piled into muscular shapes, softened by elegant details.